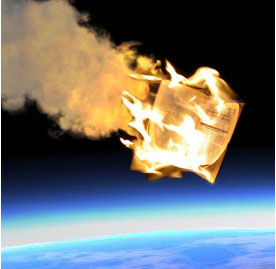 For the last few years, I've been writing Twitter-length short stories in every conceivable genre and posting them at twitter.com/genrestories. I have a blog that collects them together here.
THE FRESH HELL PODCAST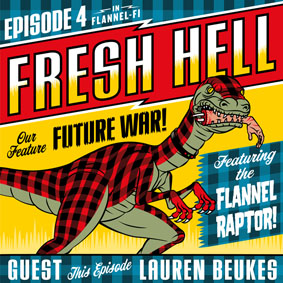 Between 2010 and 2012, I hosted a podcast with Greig Cameron and Dale Halvorsen, in which we watched the worst movies we could get our hands on.
SLICE AND DICE
A dark and twisted board-game that I developed with my friend Ben Knox many years ago, and which has since gathered a cult following. A new, polished version of the game is very slowly in development.
DARK QUADRANT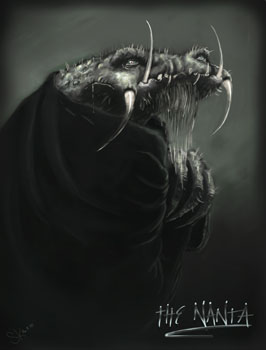 Picture by Stephen Kulp
Dark Quadrant is an iOS game being developed by Mike Renwick (@runonthespot on twitter). I have been working with him to develop the game's universe and the different alien species that the player will encounter, and am attached to write the script for the completed game.

CAMERA OBSCURA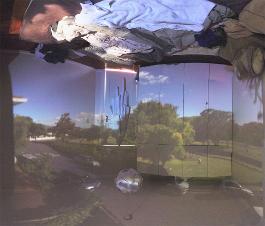 I turned my bedroom into a camera obscura. Here's a picture of it, upside down.
TWEET YOUR OWN ADVENTURE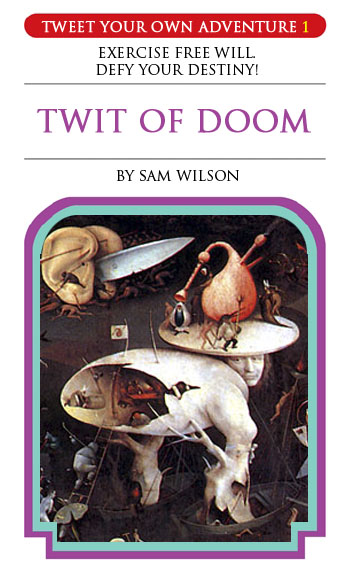 I make short, fun videos, often during coffee break at work.
I'LL SCREAM YOUR TWEETS
In 2008 I ran an internet-based "service" where I would scream people's tweets off Table Mountain in Cape Town.

COMPOSITES
I have been experimenting with compositing multiple (20 to 100) images on top of each other while matching some part of the image. The results are quite striking. I'm currently using the technique to make a music video for the song "Assisi" by Matthew Gair.
I have been playing around with a laser-pointer attached to an electric motor, which I use as a cheap way to make 80's style "High Tech" photos.